Auditions – Murder Takes A Holiday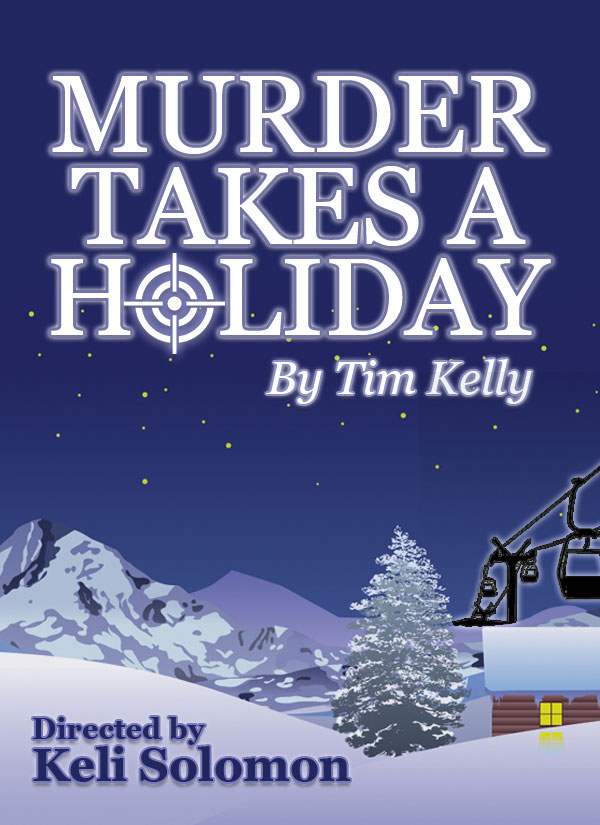 Monday, October 2nd & Tuesday, October 3rd from 6:30-8:30PM at the Playhouse
Harry Thompson and his sister, Diane, are sent to an isolated ski lodge in the mountains of New Hampshire on an undercover mission. They don't know that two guests have been weirdly murdered - with more to follow. When they encounter the remarkable Mrs. Bowman, a mountain climber with a dangerous secret, excitement and chills are on the menu. Is the staff comprised of sinister criminals or dedicated police agents? Who is the curious Mr. Merryweather, who only steals valuable art when the sun is shining? What about the mad man with the limp who is intent on weaving an icy web of terror? Is the nurse really a nurse? Can the sheriff, who was once the lodge's caretaker, be trusted? Twist after twist, thrill after thrill, the play will keep the audience guessing until the final moment when Harry and Diane discover they too, are death-marked victims. Excellent character roles add to a fascinating stage puzzle that terminates in an avalanche of tense excitement and laughter! For adults and young adults.  
CAST
6 Women
Diane Thompson – (35-45) on a skiing holiday / guest at lodge / with brother
Mrs. Bowman – (45-55) Hardy woman, mountain climber
Pam – (18-25) Ski lodge receptionist / aspiring mystery writer
Lulu – (18-25) cook at Alpine Chalet, mute
Adele Pruitt – (40-50) Canadian guest
Emma Roberts – (25-35) Nurse
5 Men
Harry Thompson – (35-45) on skiing holiday / guest at lodge / Diane's brother
Leon Mitchell – (50-60) Owner of the ski lodge
Ed Cadbury – (40-50) local sheriff
Ray Oakman – (25-35) Employee at the chalet
Doc Willoughby – (50-60) the village M.D.